FAQs
What is a Group Purchasing Organization (GPO)?
A group purchasing organization (GPO) is an entity that helps organizations on various markets realize savings and efficiencies by aggregating purchasing volume and using that leverage to negotiate discounts with manufacturers, distributors and service providers. A GPO leverages the collective buying power of its existing members to drive down costs and increase savings. RedZone Group Purchasing (RedZone GP) is an affiliate of Vizient/Provista. Vizient is one of the nation's largest healthcare GPO with over 4,000 hospital members and over 800,000 additional members under its non-acute care division (Provista).
What kinds of products and services are on contract through RedZone Group Purchasing?
Members are able to access contract prices on thousands of items. These include: Facilities Maintenance, Repair and Operation, Food, Food Service Disposables, Information Technologies, Appliances, Document Management, Uniform (Sales & Rentals), Medical Supplies & Medical Equipment, Lighting, Flooring, Human Capital Management, Office Supplies, Office Products, Custom Printing, Elevator/Escalator Maintenance, Audio/Visual Products, Fleet Vehicles and more.
What is the cost to participate?
There is no cost to join and participate in the program.
What are the purchasing minimums and commitments?
There are none.
Are members required to purchase products and services from certain manufactures and/or distributors?
Members are free to purchase products and services from any manufacturers, service providers and distributors they wish to. They may, however, only receive the contract pricing from companies who have agreed to work with this GPO.
Will joining this GPO increase my workload or that of fellow employees?
No, because GPO's don't sell anything, procurement personnel deal directly with vendors. Members receive the contract prices automatically from vendors.
How are GPO's compensated?
Contracted manufacturers, service providers and distributors provide GPO's an 'Administration Fee' on the purchasers made by the GPO's members.
Are there different types of GPO's?
Yes. There are GPO's that service government agencies, non-profits, unions and industry specific programs and other collectives. RedZone Group Purchasing focuses on serving members who are professional sports franchises, NCAA colleges and universities, arenas, stadiums, performing art centers, convention centers and hospitality.
What are the benefits of group purchasing programs?
Because GPO's represent many facilities, they are able to offer economies of scale to members that they serve. By aggregating the purchasing power of many organizations, GPO's help balance the negotiating equation between the purchasers and the vendors. Additionally, GPO's provide valuable cost-avoidance savings to organizations by helping them standardize and streamline their purchasing activities, as well as reduce the number of staff that facilities must employ to negotiate purchasing contracts.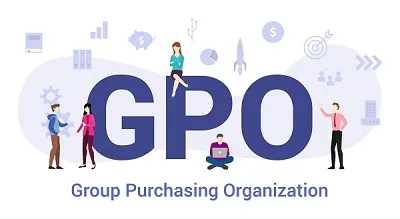 Ready to start saving and become a RedZone member?