goCharge is a leading provider of mobile device charging stations to conferences, trade shows, events, universities, hospitals, sports stadiums, arenas, and more. Available for sale, rent, or lease, goCharge provides a "must have" utility to keep people connected wherever they are.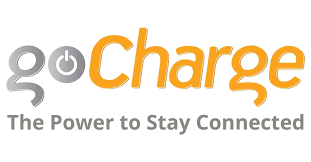 goCharge has joined RedZone Group Purchasing's portfolio of authorized distributors. This arrangement with RedZone will give its members access to the country's widest range of charging solutions and technology that keeps visitors connected both right after and long after their charging experience. This unique relationship also provides RedZone's professional sports franchises and sports & entertainment venue members with significant discounts and saving opportunities on all goCharge products.
"We're excited to have goCharge included in RedZone Group Purchasing's prestigious portfolio of Authorized Vendors," says Karyn Greenblatt, Vice President of Sales at goCharge. "Given RedZone's success in serving hundreds of members within the sports & entertainment industry and our wide products offering we see this as a win-win partnership – the fans win with our diverse charging products and RedZone members save with deep discounts as a result of the national contract RedZone Group Purchasing pricing."
Peter Secord, President of RedZone Group Purchasing, also expressed avid support. "As a company, we strive to drive savings for our member organizations and to bring best-in-class [vendor] solutions for as many spend categories as possible. In today's uber-connected world, the hardware required to stay connected is a smart phone or smart watch. We see goCharge, THE PIONEER OF THE CHARGING STATION INDUSTRY SINCE 2009, as the best-in-class charging solution, and the savings offered to our members, AS WELL AS THE EXCEPTIONAL ROI OPPORTUNITY THROUGH THIRD PARTY SPONSORSHIP as an outstanding option. Their track record and portfolio of customers within the sports & entertainment industry truly validates their products' utility."
About goCharge
The power to stay connected
goCharge has provided over a million safe and secure charges since they opened their doors in 2009.
Today, you'll find their charging stations at many of the most well-known conferences, trade shows, concerts, sporting events and music festivals, as well as hospitals, universities, casinos, shopping malls and more. They offer customized solutions to meet any and all specific needs and to seamlessly fit into their clients' décor and venue configurations.
Contact:
Karyn Greenblatt, Vice President of Sales
844-286-4870
www.gochargenetworks.com
About RedZone Group Purchasing
RedZone Group Purchasing offers owners and managers of arenas, stadiums, convention centers, performing arts centers and professional sports franchises access to a nationwide group purchasing program. The purchasing program brings buying power to all members though procurement agreements focused on MRO, Capital Equipment, Building Materials, IT, Food & Beverage, Office Supplies, Equipment Rentals and now goCharge is added to that mix.
Contact:
Peter Secord, President
psecord@redzonegp.com
888-483-5017